Accessories Catalog
Surface Mount "Cats Eye" style pavement reflector with embedded quad band 3G cellular antenna.
Supplied with 3 metre cable length with SMA Male Connector and break-away patch cable to prevent damage.
Nominal Gain:
2.5 dBi 824-960 MHz
1.0 dBi 1710-1880 MHz
0.6 dBi 1850-1990 MHz
This is a standard stocked item.
Compatible Devices:
Site Sentinel® X1-002-DA, Site Sentinel® X1-001-DA-SF, Site Sentinel® X1-001-DA, Site Sentinel® M2-001-DA-SF, Site Sentinel® M2-001-DA, Site Sentinel® M1-001-DA-SF, Metermade® N3-001-DA
Next Product:

HYD-004
$210.00
Previous Product: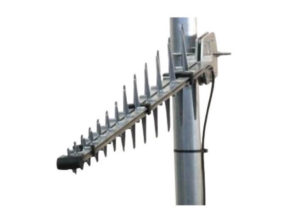 XANT-006
$224.00