Accessories Catalog
Log Periodic Directional Antenna Kit.
Covers All Cellular Bands from 700 MHz. to 2100 MHz.
Mast mounting hardware is supplied to suite pole diameters of up to 60mm.
Supplied with 10 metres of low loss RG58 cable terminated with SMA male connector.
Nominal Gain:
11.0 dBi 700-1000 MHz
11.0 dBi 1500-3000 MHz
This is a standard stocked item.
Compatible Devices:
Site Sentinel® X1-002-DA, Site Sentinel® X1-001-DA-SF, Site Sentinel® X1-001-DA, Site Sentinel® P2-001-EA, Site Sentinel® P1-001-EA, Site Sentinel® M2-001-DA, Metermade® N3-001-DA
Next Product:

XANT-007
$164.00
Previous Product: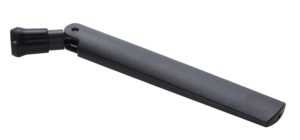 XANT-005
$21.00