Accessories Catalog
Site Sentinel® Extended Battery Pack – Non-Rechargeable.
Complete Assembly.
Supplied with three (3) internal XBAT-001 non-rechargeable battery packs, includes 2-pin to 2-pin interconnection cable (0.5m length) and stainless steel mounting bracket.
7.2V nominal voltage, 39 Ah (280.8Wh) total capacity.
Batteries are field replaceable by ordering 3 pieces of XBAT-001.
IP68 Rated Assembly (4 metres / 4 days).
Primary lithium-thionyl chloride (Li-SOCl2), 3 x 2 x D Cell Saft LSH20.
Integral blocking and reverse protection diodes and thermal fuses.
PLEASE NOTE:
The use of non-approved or non-factory supplied battery packs will void product warranty.
All batteries containing lithium must be shipped by road freight.
This is a standard stocked item.
Compatible Devices:
Site Sentinel® X1-002-DA, Site Sentinel® X1-001-DA-SF, Site Sentinel® X1-001-DA
Next Product: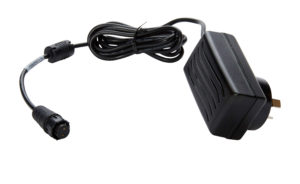 XPS-001
$64.00
Previous Product: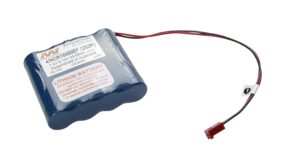 XBAT-002
$125.00